San Diego Bike Paths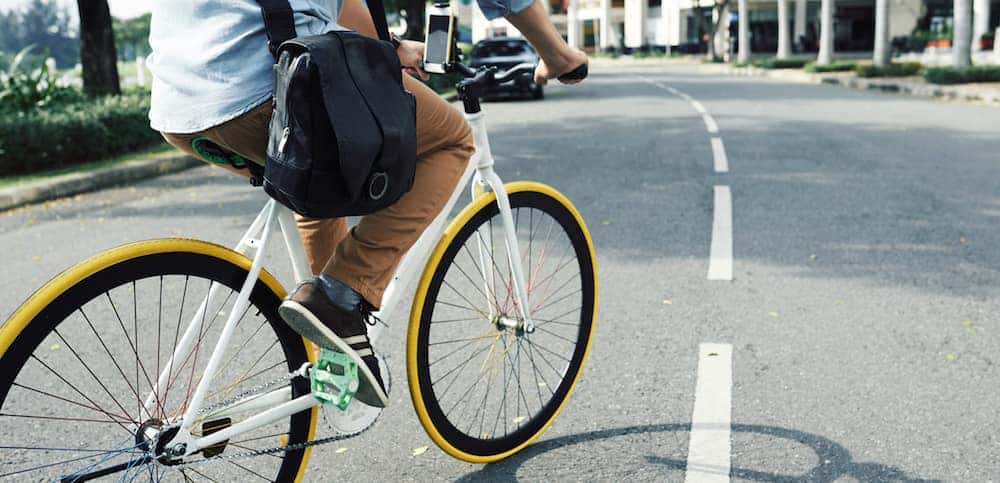 Folks around Carlsbad know the weather in San Diego is great for outdoorsing activities. In San Diego, there are plenty of opportunities to stay active and outdoors all year long. Check out this guide to the best bike paths San Diego residents like to frequent, brought to you by MINI of Escondido.
Easy: Bayshore Bikeway
One of the most popular spots to bike in the city, the Bayshore Bikeway runs through the South Bay, downtown, and Coronado. While the route runs 24 miles total, 13 miles of the Bayshore Bikeway is dedicated only to cyclists. On the Bayshore Bikeway, you'll find a beautiful ride through the San Diego Bay National Wildlife Refuge. At a relatively flat grade, it's a pretty easy path for novice adult riders and older kids.
Difficult: Mount Palomar
Not for the faint of heart, the Mount Palomar bike ride takes you 13 miles up a 6,000 foot ascent to the peak of Mount Palomar. The average grade for this steep climb is over 6.3 percent. At the top of the ascent, stop at Mother's Kitchen to refuel, and then head back down for a bite to eat at the bottom.
Family Fun: Carlsbad Coastal Rail Trail
There are a number of great spots to bike with kids around greater San Diego, including the Solana Beach Coastal Rail Trail and Mission Bay Bike Path, but arguably our favorite spot is the Carlsbad Coastal Rail Trail, which runs parallel to the train tracks and features wide lanes tucked well away from traffic—ideal for your little peddlers. It's only 0.7 miles long, though, so don't expect a big workout for parents.
Learn More About the Area with the Locals at MINI of Escondido!
Follow MINI of Escondido to find more fun stuff doing on around Temecula and the surrounding areas. Or, rely on us for useful car tips like how to get rid of car mold, or interesting car facts like who owns MINI Cooper. And if you have any questions for us, or want recommendations the best sushi in Carlsbad, or other local activities, feel free to reach us online today.
---
Recent Posts from MINI of Escondido
MINI of Escondido remains committed to our large community, and through Bless Local and Jeff Moors at Rhythm, we will continue to show up when it counts. As a locally owned and operated BMW dealership, we know that we're a little different than most large box dealerships. We're lean, so we stay hungry to serve…

Mini Vision Urbanaut Is a Full-Size Space Concept Discover a vision of a MINI Design with a larger and more versatile interior than ever – the vision vehicle MINI Vision Urbanaut, an all-new interpretation of a space concept. MINI took the dream and made it a reality from a rendering, with an all-electric, autonomous lounge…

MINI of Escondido and BMW of Escondido are back, and we're celebrating it in a big way this Fall in San Diego!  Join us October 23, 2021 at Waterfront Park for Taco Fest. We're hosting and sponsoring events all across San Diego, and Taco Fest is our biggest event this year! Let us know you're coming…