Temecula Hot Air Balloon Rides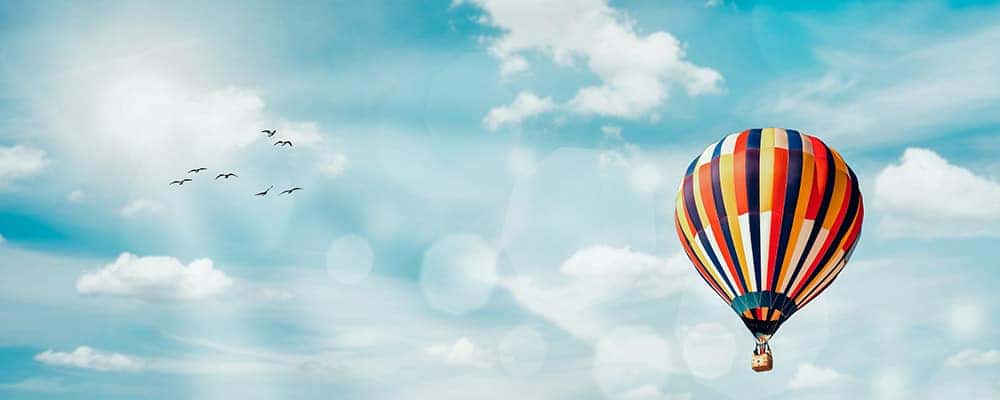 If you've always wanted to try out hot air balloon rides, Temecula can make your dreams come true! This town is home to several fantastic companies that specialize in balloon adventures, so you can see a new side of California from high above the horizon. Take a look at our favorite hot air balloon tour agencies.
California Dreamin'
Voted Southern California's top-rated hot air balloon company, California Dreamin' gives customers the luxury treatment. Not only do you get to take to the skies in style, but balloon flights also include tons of perks that represent the best of the Temecula Wine Country. Enjoy a European-style champagne breakfast in the rose garden with local bread, fresh fruit, and cheeses and then enjoy a breathtaking view of the mountain range as you soar past the vineyard.
A Grape Escape
A Grape Escape was voted one of the top outdoor activities in Temecula by TripAdvisor travelers, and it's no surprise that customers are raving about their experiences with this professional crew. This company prides itself on its perfect safety record and knowledgeable staff, so you're in great hands at all times. Plus, you'll be treated to a continental breakfast on the day of your 60-75 minute flight – complete with private label champagne or fresh orange juice!
Magical Adventure Balloon Rides
Magical Adventure balloon rides has locations in both San Diego and Palm Desert, but the Temecula location just might be the best stop. The 3-hour experience starts at the balloon port, South Coast Winery Resort and Spa. After a safety briefing and long flight through the skies, you'll enjoy a post-flight breakfast to celebrate the occasion. But the day doesn't stop there! You'll also get a private tour of the Hug a Duck exotic petting zoo, free luxury chocolate samples, free commemorative souvenirs, and more!
Get Ready for Your Temecula Adventure
Before you head off to experience the legendary Temecula hot air balloon rides, get ready for your next adventure by visiting MINI of Escondido. From helping you check your tread to providing local recommendations like the best sushi in Carlsbad or fun things to do in Escondido, we are here to help. Contact us to get started!