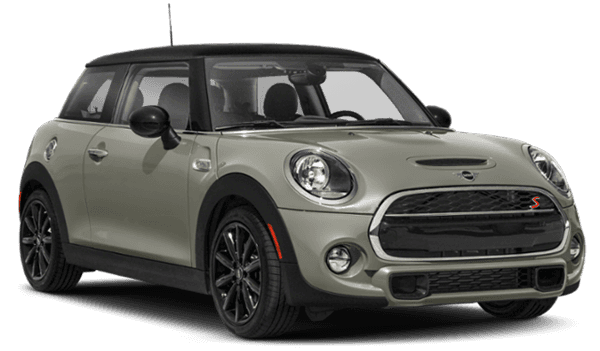 2019 MINI Cooper Hardtop 2-Door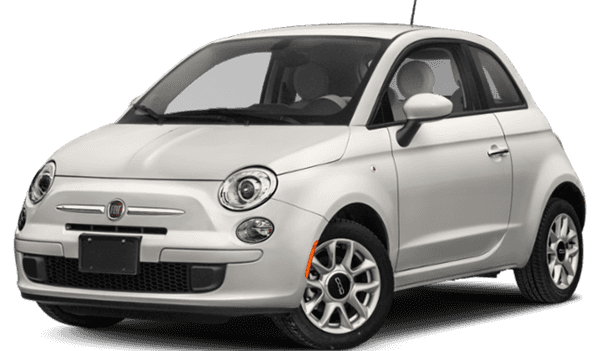 2019 FIAT 500
2019 MINI Cooper vs. FIAT 500
The MINI Cooper is a head-turning vehicle that many consumers and industry experts alike are raving about. Between the sport look, stylish interior, and innovative technology, it's not surprising. It's the perfect vehicle to zip around the San Marcos and San Diego areas. Many buyers can't help but compare the FIAT to the MINI lineup. To help, we're matching up these two popular models, the FIAT 500 vs. MINI Cooper Hardtop, to see which has the most space, better performance features, and fuel economy.
2019 MINI Cooper Hardtop 2-Door
MINI Cooper vs. Fiat: Performance
The MINI Cooper offers an exciting ride that won't break the bank at the pump. Just compare the FIAT 500 vs. MINI Cooper performance specs:
2019 MINI Cooper Hardtop: This MINI sports a Twin Turbo 1.5L engine and a standard six-speed transmission to deliver a punch whenever you step on the pedal. Even with these performance features, the MINI proves to be the most fuel-efficient, earning an EPA-estimated 28 mpg city and 38 mpg highway fuel economy.
2019 FIAT 500: The FIAT 500 comes with a slightly less-impressive 1.4L engine and standard 6-speed transmission. While the Fiat 500 matches the MINI in city mpg, also achieving 28 mpg, it trails behind in highway fuel economy with only 33 mpg.
MINI Cooper vs. FIAT: Interior Space
Yes, the MINI Cooper is a small vehicle, but that doesn't mean you will feel cramped when you step into the interior. Match up MINI vs. FIAT to see which gives vehicle occupants the most room to stretch out:
2019 MINI Cooper Hardtop: The MINI Cooper Hardtop interior offers more space for passengers with 40.3 inches of headroom, 41.4 inches of legroom, and 50.6 inches of shoulder room.
2019 FIAT 500: The FIAT 500 gives occupants tighter quarters with 38.9 inches of headroom, 40.7 inches of legroom, and 49.4 inches of shoulder room to work with.
See What MINI has to Offer at MINI of Escondido
Ready to settle the MINI vs. FIAT debate for good? Make the short drive over to MINI of Escondido where you can learn more about how the FIAT 500 vs. MINI Cooper and how MINI vs Fiat compares and take a MINI Cooper out for a test drive! Give us a call today! See how you can save on your new MINI Cooper with our available vehicle specials today!